In previous newsletters we have highlighted the series of commitments that set the standard for how we work on your behalf. These commitments are at the heart of our constant drive to satisfy residents.
One of these commitments is that we keep working until you're satisfied! We continually strive to impress our customers with the quality and timeliness of our services in a pleasant and friendly manner. Whether you just moved in or have a service need, we won't consider the job done until you sign off.
If you feel that your expectations have not been met, you have the right to contact our Community Managers, Operations Directors, Residential Communities Initiative (RCI) office, Housing Management Office (HMO) or corporate office.
Your satisfaction is important to us. It's how we grade ourselves — an integral part of who we are as an organization. We know you have choices and we work hard to earn your trust, each and every day.
SNOW REMOVAL TIPS & WINTER PREP GUIDELINES
Cooler temperatures are just around the corner! Make sure your home is ready with these helpful tips and guidelines:
The interior temperature should be set at a minimum of 55◦ F at all times. Residents have control over the thermostat and heat settings for their home.
Keep the baseboard heater clear from furniture and obstacles to allow proper heat flow. Ensure vents are in the open position.
Remove garden hoses from faucets. Forgetting to unhook hoses could result in busted pipes or other damages for which you would be liable.
Keep all windows and exterior doors closed and sealed. Open windows and exterior doors could result in busted pipes, loss of heat, and/or damages for which you would be liable.
When closing blinds, leave a ½ - 1 inch gap from the bottom of the blinds and window sills to allow air flow to the windows.
Keep garage doors closed when not in use. *Do not run a vehicle inside of a closed or cracked garage.*
When going out of town or leaving your home overnight, you should have someone checking on the home regularly. It is your responsibility to ensure your home is well-monitored even in your absence.
Continue using the HRV system, when needed, and bathroom vent fans to circulate air and remove moisture from the home.
Continue to dispose of pet waste after each occurrence. Failure to remove pet waste during the winter can lead to lawn damage and/or fines.
Keep your porch, deck, steps, driveway and all walking paths shoveled and clear of snow and ice. Do not dispose of snow in the streets.
Set a Schedule for Snow Removal: When it comes to snow removal, one of the worst things you can do is to wait until it stops snowing. Instead, set a schedule to lightly shovel every one to two hours, depending on how long the snowfall is supposed to last.
Get Out the Leaf Blower: Don't put your leaf blower away for the season, put it to your advantage! Leaf blowers work great for removing light, fluffy snow.
If you notice a neighbor's garage door or window open, please contact Corvias immediately at (907) 302-2170 or (907) 302-2180 to report it so we can ensure every home is secure and stays warm.
Red Lights: Some homes will have a red light bulb hanging in a front window that will turn ON (red) when the home's interior temperature drops below 55◦ F. If you see a home with a red light, please contact us immediately so we can respond.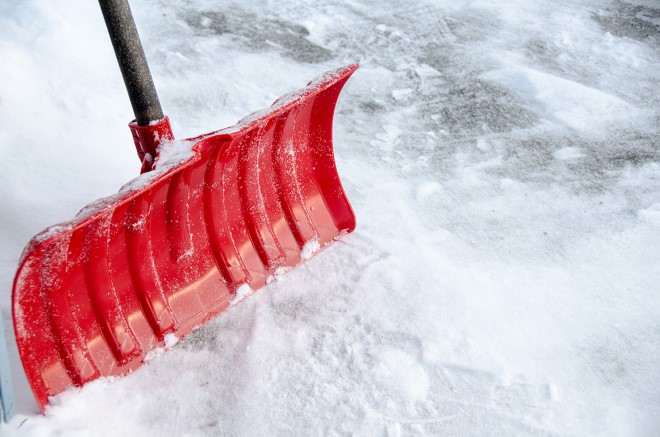 WILD ABOUT ALASKA - OCTOBER 18 IS ALASKA DAY!
Follow us on Facebook to participate in our trivia posts on October 18th for a chance to win a gift basket full of Alaska-themed goodies! Did you know…?
Alaska day commemorates the anniversary of the formal transfer of the Territory of Alaska from Russia to the United States, which took place on October 18, 1867.
In 1926, 13-year-old Native American Bennie Benson from Cognac, Alaska designed the state flag.
The name 'Alaska' comes from a Russian word that means ''mainland'.
HOW TO MAKE HEALTHY FALL SNACKS
At this time of year, with Halloween and the feast-filled holidays rapidly approaching, a lot of the collective American snacking focus is on candy. However, you don't have to be a nutritionist to know that kind of fixation isn't healthy. Those who are planning to eat a bunch of candy later in the season might want to lay out a path for fitness by focusing on enjoying healthier snacks to start Fall off right – and even making their own. Check out these tips for making healthy fall snacks.
LIFE IS GOURD! 2ND ANNUAL HALLOWEEN EXTRAVAGANZA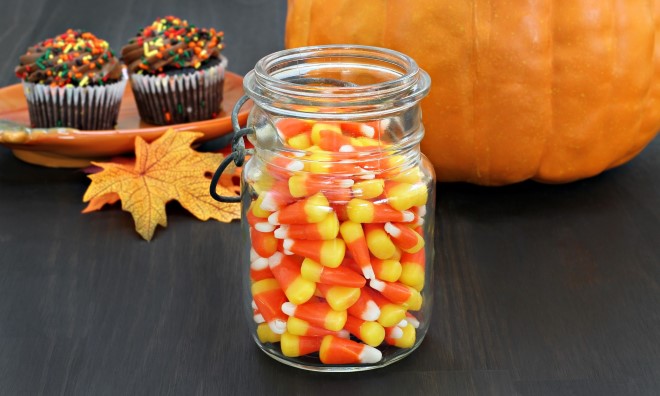 You're invited to celebrate with us on October 31st for the 2nd Annual Halloween Extravaganza & Pumpkin Decorating Contest! The party will be sure to spook and entertain goblins of all ages. Snacks, sweet tricks-and-treats, and ghostly beverages will be served. The pumpkin decorating contest judging will take place during the party. This year's theme is "Favorite Song". Decorate your pumpkin to the theme of your favorite song to be entered. Corvias is giving away 20 free craft pumpkins on a first-come, first-service basis starting October 14th until supplies run out (limit 1 per household)! If you don't score a free craft pumpkin, don't get scared away! You can still submit your own pumpkin. Residents must drop off their completed pumpkins no later than 4:30pm on Monday, October 28th to be entered into the contest. Follow the Facebook event page for specific details and times. The grand prize for the pumpkin decorating contest is a Deluxe Halloween Gift Basket!
We are excited to announce that the annual survey period for Eielson will be opening this month on October 21st. This is an important event as it is an opportunity for each and every resident at Eielson to have their voice heard and to have an impact on how housing is managed now and in the future.
The feedback we receive in these surveys is critical to help us understand what you like and what you would like to see done differently.
We encourage open, honest, and active feedback-we need to hear from you on the ways we can improve housing and improve how we operate. It is equally as important to hear from you on the things that you like or the things you think we do well. By having this full scope of what is good and what could be better, we are more effective in making decisions to make your housing experience the best that it can be.
When you fill out the survey, the results are reviewed by not only Corvias but also Eielson Wing Leadership as well as the Air Force Civil Engineering Center (AFCEC). The survey is conducted by a third party company called CEL and the results are provided to Corvias and the Air Force.
On October 21st you will receive an email from CEL with a link for you to go online and fill out your survey and we would like to encourage each and every housing resident to take the approximately 15 minutes to fill out their survey. Thank you for taking the time to be a part of this important initiative and thank you for choosing to live on Eielson AFB with us!
FIRE PREVENTION: FIRE PITS
'Tis the season for outdoor hangouts and roasting marshmallows with dear friends. Should you choose to utilize a fire pit, please ensure safe and proper operation. These helpful tips can help ensure your evening bonfire is enjoyable for all!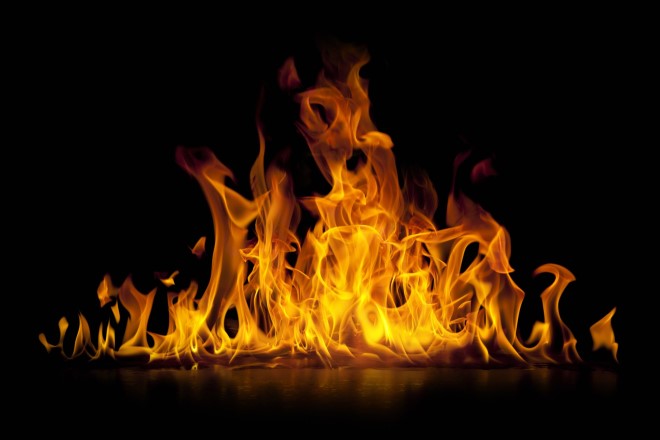 Make sure the fire pit is, at minimum, 10 feet away from any structure or neighboring yard—25 feet is preferable.
Do not position a fire pit under a covered porch or low hanging tree branches.
Always place a fire pit on a non-flammable surface, such as patio blocks or concrete.
Do not put a fire pit on a wooden deck or directly on grass.
Clear all flammable materials away from your fire pit before using it. Five feet is a good distance. This "break" in vegetation will help prevent an escaped fire from spreading.
Always check wind direction before you light a fire and remove anything flammable downwind of the pit. If it is too windy, do not light your fire pit.
Do not use lighter fluid to light a fire pit. Do not use any flammable fluids (gasoline, lighter fluid, etc.) to light or relight fires.
Always have a shovel nearby to extinguish any escaped flames and to put out the fire itself.
Extinguish with water: drown it and stir it with the shovel to make sure it's fully extinguished.
Dispose of the ashes in a safe manner; keep a metal can that is used solely for ash storage. Even after 2 or 3 days, ashes can still be hot enough to cause a fire.
Do not discard hot ashes in a compost pile, paper bag, cardboard box or anything that is combustible.
PREVENTATIVE MAINTENANCE IS ONGOING
For those that have not yet been completed, we will be initiating contact to perform the Annual Preventative Maintenance (PM) check of the home. Watch out for calls or flyers requesting entrance to your home for PM to be completed prior to the end of the year.
We will attempt to schedule this visit with you ahead of time. The visit should not take more than 1 hour upon entry. The PM will involve checking alarms, batteries, dryer vent, fire extinguisher, blind cords, collecting assets information from kitchen appliances, and other miscellaneous safety checks including taking photos of appliances to document serial numbers.
We appreciate your cooperation in completing this quick visit successfully. All homes must have the PM completed by the end of the year. Please note that many homes have already had their PM completed for 2019 during routine work orders and/or during previously scheduled appointments.
FAMILY HOUSING COMMUNITY ADVISORY GROUP
The next meeting is of the Family Housing Community Advisory Group is at 6:00pm on Wednesday, October 30th. Please join us as we continue discussions on family housing at Eielson AFB.




See the event page on Facebook to review the meeting agenda and topics up for discussion
HOLIDAY DECORATIONS REMINDER
The weather is getting cooler – freezing temperatures and falling snow are just around the corner. For those with a festive holiday spirit, now is the time to install/place holiday decorations to ensure a safer install process. Please refer to the RRG outlined below for specifics regarding holiday decoration guidelines.
The RRG states that: "Tasteful holiday decorations and holiday lighting may be placed outside the Home no more than thirty (30) days prior to the holiday…. The Community Manager, in conjunction with Air Force representatives, will determine the appropriateness of all decorations. … For safety and climatic reasons, residents at Eielson may install holiday lights starting on September 1st. All such lights must be removed no later than April 30th. However, the lights may only be illuminated for thirty (30) days prior to the holiday and fifteen (15) days after the holiday."
October 2 - Hot Chocolate Bar

October 9 - Hot Apple Cider & Caramel Apple Slices Bar

October 10 - Fire Prevention Day

October 18 - Alaska Day Facebook Contest

October 21 - Annual Survey Opens

October 23 - Popcorn Bar

October 30 - Family Housing Community Advisory Group

October 31 - 2nd Annual Halloween Extravaganza
Eielson Air Force Base

663 Kodiak Street

Eielson AFB, AK 99702

(907) 302-2170