In recent newsletters we have highlighted a series of commitments that set the standard for how we work on your behalf: The Corvias Commitment.
One of these commitments is that We Give Back. Our role is to ensure a supportive, vibrant community for the residents who choose us. That means contributing to the community – from reinvesting back into community services and infrastructure to Corvias Foundation scholarships and grants that provide financial assistance to children and spouses of active-duty service members.
This commitment, along with the other commitments, is how we grade ourselves – an integral part of who we are as an organization. Your satisfaction is important to us. We know you have choices and we work hard to earn your trust, each and every day.
HOLIDAY TRAVEL & HOUSE WATCH PACKET
'Tis the season for holiday travels! If you plan on being away from your home for three (3) or more days, you will need to complete a House Watch Packet and submit it to the Corvias office. The House Watch Packet ensures that you and your home are prepared for your absence. The packet includes a helpful checklist of the steps you will need to take prior to your departure, helpful reminders, and the House Watch form indicating the name and contact information for the person(s) watching your home during your absence.
You may obtain a copy of the packet by visiting our office during business hours or emailing Eielson.Leasing@Corvias.com. All packets should be submitted to our office during business hours prior to your departure.
If you are deploying or going on a TDY, you will need to complete the Deployment/TDY Packet instead.
FIRE PREVENTION: TURKEY FRYERS
It is that time of the year again! A delicious deep-fried turkey has been a longtime favorite in the United States and it has spread worldwide. As you prepare your delicious dishes for the upcoming holidays, we ask that you practice safe cooking, grilling and frying.
According to the National Fire Protection Association® (2018): There are more than three times as many home cooking fires on Thanksgiving as a typical day of the year, making it by far the leading day for US home cooking fires. This sharp spike, a nearly 250 percent increase over the daily average, and is a powerful reminder to use caution when cooking this year's Thanksgiving feast.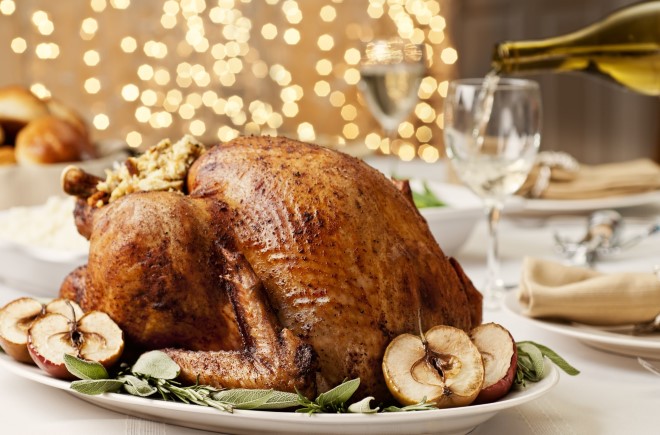 Just because deep-fried turkeys taste good, cooking them may be dangerous to your health. According to Underwriters Laboratories Inc.'s (UL) safety experts, "Based on our tests findings, the fryers used to produce those great-tasting birds are not worth the risks. As a result of these test, UL has decided not to certify any turkey fryers with our trusted UL Mark." Here is why using a deep-fryer can be dangerous:
Many units easily tip over, spilling the five gallons of hot oil within the cooking pot
If the cooking pot is overfilled with oil, the oil may spill out of the unit when the turkey is placed into the cooking pot. Oil may hit the burner/flames causing a fire to engulf the entire unit.
Partially frozen turkeys placed into the fryer can cause an explosive spillover effect. This too, may result in an extensive fire.
With no thermostat controls, the units also have the potential to overheat the oil to the point of combustion.
The sides of the cooking pot, lid and pot handles get dangerously hot, posing severe burn hazard.
If you still plan on cooking your turkey in this manner, here are some tips for safer cooking operations:
In accordance with Eielson Air Force Base Instruction 32-2001, Fire Prevention and Protection Program, barbeque grills and deep (turkey) fryers shall be at least 10 feet from structures when in use and will never be used inside a facility.
Never use turkey fryers on wooden decks or in garages.
Make sure the fryers are used on a flat surface to reduce accidental tipping.
Never leave the fryer unattended.
Never allow kids or pets near the fryer when in use and even after use. The oil inside the pot can remain dangerously hot hours after use.
To avoid spillovers, do not overfill the fryer.
Use well-insulated potholders or oven mitts when touching the pot, lid, and handles. If possible, wear safety goggles to protect your eyes from oil splatter.
Make sure the turkey is completely thawed and be careful with marinades. Oil and water don't mix, and water causes oil to splatter and spill over, causing fire.
Keep an all-purpose fire extinguisher nearby. If the fire is manageable, use the all-purpose fire extinguisher. If the fire increases, immediately call 9-1-1.
Remember to always read and follow all directions from your owner's manual.
Tips and information provided by Eielson's Fire Prevention Section. For questions or concerns, please call (907) 377-1293.
MOOSE LAKE-MUKLUK PHASE C UTILIDOR CONSTRUCTION IS NOW COMPLETE!
We are happy to announce that the main work for the Moose Lake-Mukluk Phase C Utilidor construction is now complete and all roads are open to thru traffic.
The final steps of the project are slated for completion in Spring 2020 and include:
Completing the playground installation and reestablishing landscaping of playground areas
Reestablishment and/or repairing of landscaping around homes and common areas
Updates on the status of these final stages will be communicated to residents at a future date.
INVITING ALL VETERANS FOR A VETERANS' DAY CELEBRATION - NOV 12TH
Corvias would like to invite our Service members and Veterans that reside in Corvias housing to our Veterans' Day Pulled-Pork Nacho Bar*. This small gesture is a thank you and celebration of you and your service. Allow us to provide you with a warm, filling lunch and express our gratitude!

Please RSVP so we may ensure enough food for those attending.

Date: Tuesday, November 12th
Times: 11:30 am - 1:30 pm*
Location: Corvias Community Center
What: Self-serve Nacho Bar with pulled pork and other assorted toppings

While our other resident events are open to all, we do ask that this event be limited only to the Service members and Veterans who are current residents of Corvias.

Not a Veteran? Come to the Chili Cook-Off on Thursday, November 7th instead to enjoy lunch with us.

*While supplies/food last
ANNUAL RESIDENT SATISFACTION SURVEY
There's still time to let us know how you like living on base! The annual resident satisfaction survey administered by CEL & Associates, Inc. (a third-party company), is still open. If you haven't done so already, we ask that you take a few moments of your time to complete this short, anonymous online survey.
Your experience living in our communities is all that matters and your voice counts.
A link to the online survey was sent from CorviasSurvey@celassociates.com to the primary email address listed in your resident file. The subject line of the email reads: Please Take a Moment to Complete Your Corvias Resident Survey. Please make sure to add this email address to your "allowed sender list" to avoid the message going to your spam/junk folder.
Also, please note this survey is different from the work order and move-in survey you may have received throughout the year.
Thank you in advance for your participation!
2ND ANNUAL CHILI COOK OFF - NOV 7TH
Winter is here and we're all a little CHILI!! Come warm up with us on Thursday, November 7th from 11:00 am - 1:30 pm* for our 2nd Annual Chili Cook-Off!
Sample and judge all the delicious chili-pot entries, then vote for your favorite! The winning chef will score an awesome prize gift basket full of cooking essentials.
To participate in the cook-off: please sign up in the office by Monday, November 4th and list the type of chili you're preparing. All chili entries must be dropped off at the Corvias office by 10:30 am on November 7th.
To judge: simply show up, grab a bowl and starting sampling! Submit your vote for the best chili when you've tried them all.**
*While food/supplies last; **Amount of food will depend on the number of entries.
ELIMINATING BIRD ATTRACTANTS
On behalf of the Eielson AFB Fight Safety Office, please review the following guidelines to assist in efforts to eliminate bird attractants.
WATER CONSERVATION TIPS FOR YOUR LAUNDRY ROOM & BATHROOM
Check out these helpful water conservation tips for your loo and laundry rooms:
Take shorter showers or fill the bathtub only ½ full
Don't use the toilet as a wastebasket
Turn off the water while shaving, brushing teeth, etc.
Set a timer: Limiting the length of your showers can help you conserve water -- and time. This will not only save water, but could also help you get ready faster each morning.
Run Full Loads: Rather than running many small loads of laundry, save them to run larger, fuller loads instead.
Use Size Cycles: When you need to run a small load for some reason, take advantage of the washer's "small load" option/setting, which will use less water because it is washing fewer items.
Skip the Extra Rinse: Many washing machines have an option for an extra rinse cycle, so skip this step to save water. Use the right amount of soap in the first place, and you won't need it anyway.
PREVENTATIVE MAINTENANCE IS STILL ONGOING
For those that have not yet been completed, we will be initiating contact to perform the Annual Preventative Maintenance (PM) check of the home. Watch out for calls or flyers requesting entrance to your home for PM to be completed prior to the end of the year.
We will attempt to schedule this visit with you ahead of time. The visit should not take more than 1 hour upon entry. The PM will involve checking alarms, batteries, dryer vent, fire extinguisher, blind cords, collecting assets information from kitchen appliances, and other miscellaneous safety checks including taking photos of appliances to document serial numbers.




We appreciate your cooperation in completing this quick visit successfully. All homes must have the PM completed by the end of the year.
*Please note that many homes have already had their PM completed for 2019 during routine work orders and/or during previously scheduled appointments.
ICE SKATING RINK SEASON OPENING
Conditions are almost right for the season opening of the ice skating rink! Check out our Facebook page for updates on the filling, prepping and opening of the rink.
In the meantime, stop by the office to sign out your Corvias Ice Skating Rink pass. This pass will be assigned to you for the Winter season. All patrons must have their individual ice rink pass worn visibly on their clothing/lanyard to utilize the ice skating rink. Upon the rink closing in the Spring, you must return the pass back to Corvias or be subject to a replacement fee.




The ice skating rink is for Corvias residents only. The ice skating rink hours, rules and guidelines for use are posted on the ice rink gate.




Please refrain from accessing the ice rink until Corvias announces that it is officially open for use. Failure to follow this instruction and the instructions posted on the rink could result in injury.
Each November the Military community observes Military Family Month. Every day, our team recognizes the daily sacrifices made by Military families, and we are honored to provide housing services to those families.
We are far from alone in appreciating everything that Military families sacrifice. Many local services are provided to show their appreciation this month. The following is just a short list of discounts during this Military Family Month.
November 1 - Eielson AFB Fall Festival
November 7 - 2nd Annual Chili Cookoff - 11:00 am - 1:30 pm
November 12 - Veterans' Day Celebration - 11:30 am - 1:30 pm - Please RSVP
Eielson Air Force Base

663 Kodiak Street

Eielson AFB, AK 99702

(907) 302-2170