ACCESS TO MECHANICAL ROOMS & BACKYARD AREAS
As a friendly reminder, if your home has a mechanical room in the rear of the home or in the basement, please keep the area clear of personal items. Backyard gates should not be locked at any time and storage of personal items is not authorized in or around the mechanical rooms. The mechanical room must always be accessible to Corvias maintenance team members, as they are checked during all service request calls and often during the colder weather.
Hardpack snow removal is tentatively scheduled to begin the end of February/beginning of March, depending on the temperatures and snow fall. As a friendly reminder, please do not leave your vehicles parked along the curbside, especially following a snow event.
2ND ANNUAL KIDS FISHING DERBY
Join us on Saturday, February 29th from 11:00am-3:00pm on Moose Lake for Corvias' 2nd Annual Kids' Ice Fishing Derby!! Participation is free and open to children 16 years of age and younger. We will provide all the fishing gear - you only need to show up!
- Prizes
- Warming tent with Hot Chocolate Bar
- Raffle prizes
- And much more!
TIPS FOR PCS'ING IN THE WINTER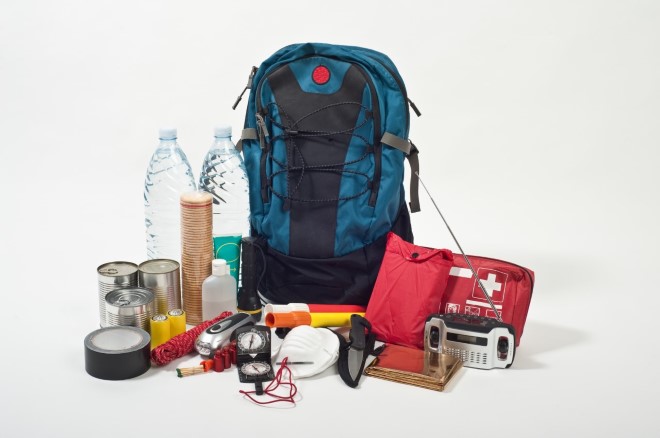 Prepare your driveway and walkways by keeping them free of snow and ice build-up.
Have old towels on hand to clean up any snow that may get brought in.
Dress in layers, even while inside to help stay warm.
Store hats and gloves in coat pockets to help keep track of these wintertime essentials.
Warm up your insides- keep a crockpot of hot chocolate or hot apple cider for you and the movers.
Keep the heat on inside your home and garage. Keep the doors shut as much as possible to help prevent the home from cooling. If you suspect an issue with your heat, please contact the 24-hour Service Request Line at: (907)302-2180
Plan your trip in advance, especially if you're driving. The more planning you can do, the better. Hotels, gas stations and restaurants may have shorter hours or be closed during the winter months.
Travel with a first aid kit that includes hand sanitizer, cold medication, cough drops and tissues.
Plan for weather delays and budget extra travel time.
Have an emergency kit in case you get stuck in the snow or break down along the way. At the very minimum, your kit should contain: Ice scrapers, snow shovel, flares, jumper cables, flashlight with extra batteries, sand for traction, blankets, water and snacks.
House fires are a very real risk if you aren't prepared for one. To better protect your family and improve your own peace of mind, it's essential to have a good fire safety plan and to know that your warning systems are in proper working order. Making sure that your smoke detectors are functioning is one of the easiest and more important steps you can take to protect your home and your family. Here are some tips on how to test your fire alarm.
NATIONAL LOVE YOUR PET DAY
February 20th is "National Love Your Pet Day" Check out some of the well -loved family members of your Corvias Eielson Team. We can't wait for you to share your furry family members with us! Watch the Residents at Eielson Air Force Base, Facebook page, for the Love Your Pet photo contest, and submit a picture(s) of your pet for a chance to win a dog or cat themed goody basket.
VALENTINE'S DAY COOKIE RECIPES
Red Velvet Blossoms
Ingredients:
1 (16.5oz) box Red Velvet Cake Mix
¼ Cup of oil
¼ Cup of water
1 large egg
Hershey Kisses (about 28)
Instructions:
Preheat the oven to 350 degrees Fahrenheit. Line baking sheet with parchment paper or a baking mat.
In a stand mixer, combine the cake mix, oil, water and egg and mix until smooth
Scoop 1 ½ to 2 tablespoons of dough and roll into a ball.
Place on baking sheet with a few inches between each ball.
Bake for 8-10 minutes.
Remove from oven and gently place Hershey Kiss into the center of each cookie.
Transfer to wire rack to cool.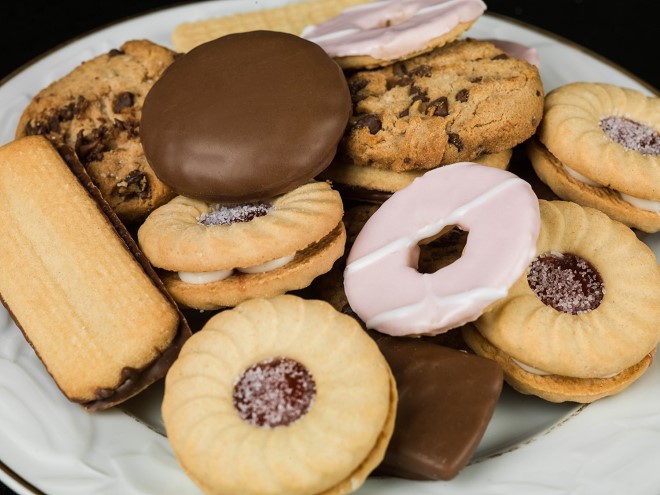 The Best Sugar Cookies:
Ingredients:
Cookies:
1 cup butter (16 tablespoons), softened

3/4 cup neutral-flavored oil (canola, vegetable, grapeseed, etc.)
1 1/4 cups granulated sugar
3/4 cup powdered sugar
1/2 teaspoon baking soda
1/2 teaspoon cream of tartar
1/2 teaspoon salt
2 tablespoons sour cream
2 large eggs
1 teaspoon vanilla extract
5 1/2 cups all-purpose flour
Granulated sugar for pressing the cookies
Frosting:
3/4 cup (12 tablespoons) butter, softened

2 tablespoons sour cream
1 teaspoon vanilla extract
6 cups powdered sugar
1-2 tablespoons cream or milk
Instructions:
Preheat the oven to 350 degrees Fahrenheit and line baking sheet with parchment paper or silicone baking mat.

In the bowl of stand mixer, add butter, oil, sugar and powdered sugar. Sprinkle the baking soda, cream of tartar, and salt across the top of the sugars. Mix until well-combined and super creamy, 1-2 minutes, scraping down the sides of the bowl as needed.
Add the sour cream, eggs and vanilla and mix well. Scrape down the sides of the bowl as needed.
Add the flour and mix until no dry streaks remain, and the mixture is evenly combined, but be careful not to over mix.
Scoop dough into 3 tablespoon sized portions and roll into balls. Place each ball several inches apart on prepared baking sheets. Add about ½ cup granulated sugar to a shallow dish or bowl. Lightly spray the bottom of a flat-bottomed glass with cooking spray and dip the bottom of the glass into the sugar. Press each cookie into an even thickness (about ¼ and ½ inch thick) dipping the bottom of the glass into the sugar between each press.
Bake the cookies for 10-12 minutes. Remove them from the oven just before they get golden on the edges.
Let cookies cool for a few minutes on a baking sheet before removing to a cooling rack.
In a medium bowl, combine butter, sour cream and vanilla. Mix until thick, smooth and creamy. Add the powdered sugar and milk and mix until well-combined and creamy, scraping down the sides of the bowl as needed. Add additional milk if needed. The frosting should be soft and spreadable.
Frost cooled cookies and decorate with sprinkles.
REMOTE WORK BENEFITS & OPPORTUNITIES
While there are some organizations out there that are open to hiring military spouses and helping them during any times they have to move, that isn't the norm. However thanks to technology, advances in the workplace, and diversifying markets, remote opportunities are becoming more widely available for military spouses. Find out more about the benefits and opportunities of these opportunities here.
Don't forget! Applications for the Corvias Foundation $50,000 Scholarships for children of active-duty service members are due Friday, February 14. Apply now at corviasfoundation.org/apply-now. $5,000 Scholarships for spouses are due May 8.
Check out these 'sweet' events for the month of February!
February 14th- We HEART You! Cookie Decorating - Valentine's Day
February 10th - 19th- "Love Your Pet Day" Photo Contest - Submit your favorite pet photo & be entered to win pet goody baskets.

February 17th- Presidents Day - Guess Who? President's Face Guessing Game
February 29th - 2nd Annual Kid's Ice Fishing Derby
Eielson Air Force Base

663 Kodiak Street

Eielson AFB, AK 99702

(907) 302-2170