SELF-HELP DURING COVID-19 RESTRICTED MOVEMENT
To support the health and welfare of our residents and employees, we are currently only entering homes for Emergency/Urgent work orders and concerns. However, we have the following Self-Help items available to you and they can be left at your front door to help minimize contact:
Lightbulbs
Batteries
Snow shovel*
Water filters, for applicable homes
Wooden blocks
ShopVac*
*For everyone's safety, all Self-Help items will be thoroughly sanitized before check-out and upon return, if applicable.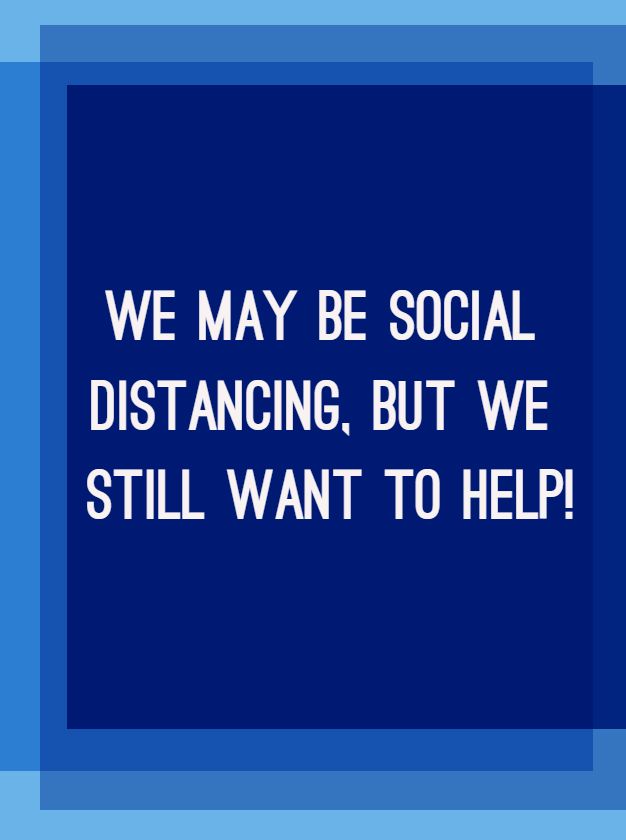 We are also posting tutorial videos created by our Maintenance Team on solutions to routine maintenance issues in the home. If you have a routine maintenance work order, please still report it but also check out our video library on Facebook to see a Self-Help video is available for your issue.
We will continue to respond accordingly to any Emergency/Urgent issues that arise. However, if you prefer that we NOT enter your home, we will respect your request and provide alternate means of addressing any issues with Self-Help service. We have additional Self-Help items for Emergency/Urgent situations that would be available.
If you require assistance from our Maintenance Team or need to report a maintenance issue, please contact the 24-Hour Service Request Line at (907) 302-2180.
HOME GARDENING INFORMATION
Un'bean'ownst to us, a pandemic occurred and as a result, we have had to close our Corvias amenities until further notice, including the Community Garden. Lettuce say we are just as sad as you!
In the mean thyme, peas romaine calm. We are going to give you all the important information that you'll need to get those gardens growing at your home.
Complete an Alteration Addendum

Upon move-out, restore area to move-in condition; failure to do so will result in charges
An Alteration Addendum can be emailed at your request
Always follow the RRG guidelines*
Vegetable and herb gardens must be planted in a raised bed
Garden areas must be kept free of weeds and other debris
We will provide updates to the re-opening of our amenities, like the Community Garden, as we receive more information. The priority remains with following the CDC guidance and Eielson AFB's directives.
*Please call the Community Center office at (907) 302-2170 or email Eielson.Leasing@Corvias.com with any questions regarding home gardening or the RRG.
| | | |
| --- | --- | --- |
| | | Happy Mother's day to all of our Moms, Mamas, Mums and Mommies out there! We are thinking of you and sending lots of love and happy wishes for a wonderful day. Check out these fun DIY Mother's Day gift ideas that you can do at home with your kids. |
HOME EFFICIENCY TIPS
Home efficiency not only helps the environment but can save you time and energy. Here are the basics in ensuring your home is as efficient as possible.
If able, direct your vents' airflow across the floor to allow warm air to rise. This is the natural flow of air, allowing your air or heating units, not to overwork.
When running your dishwasher, or laundry, ensure you are running a full load. This will maximize your water consumption efficiency, as well as reducing the number of times you have to do the dishes.
When running your laundry, use cold water. It cleans just the same and is often better for the machine. Additionally, clean your lint trap after every use of your dryer. This will prevent fires, and improve your dryers' efficiency.
If you don't use a specific part of your house very often, ensure the doors and vents are closed. When you do use that area, be sure to turn off the lights when you are done, as it's natural to forget.
Maximize natural light by opening up drapery or blinds on sunny days, and closing them at night to keep cold air out.
Any non-stationary light fixtures, like floor lamps and desk lamps, should be using LED bulbs. They last an average of 15 times longer than incandescent, so it's worth the upfront cost.
LEASH POLICY & PET WASTE REMOVAL
It is so great to see everyone out enjoying the warmer weather! As a friendly reminder, all pets must be kept on a leash, not to exceed 15 feet and under the owner's supervision and control at all times when outside of the home.




Residents are required to collect and properly dispose of pet waste in yards as well as when out in the community. Please carry disposal bags and clean up after your pet when out for a walk. Please do your part to keep our community clean, safe and enjoyable for all!
Don't forget! Applications for the Corvias Foundation $5,000 Scholarships for spouses of active-duty service members are due Friday, May 8. There is still time to apply at corviasfoundation.org/apply-now.
All scheduled in person community events hosted by Corvias are temporarily suspended.
Join us on our Facebook page for some fun contests!
Visit our Ready, Set, Gold! website for wellness, education, and entertainment resources & activities.
Eielson Air Force Base

663 Kodiak Street

Eielson AFB, AK 99702

(907) 302-2170